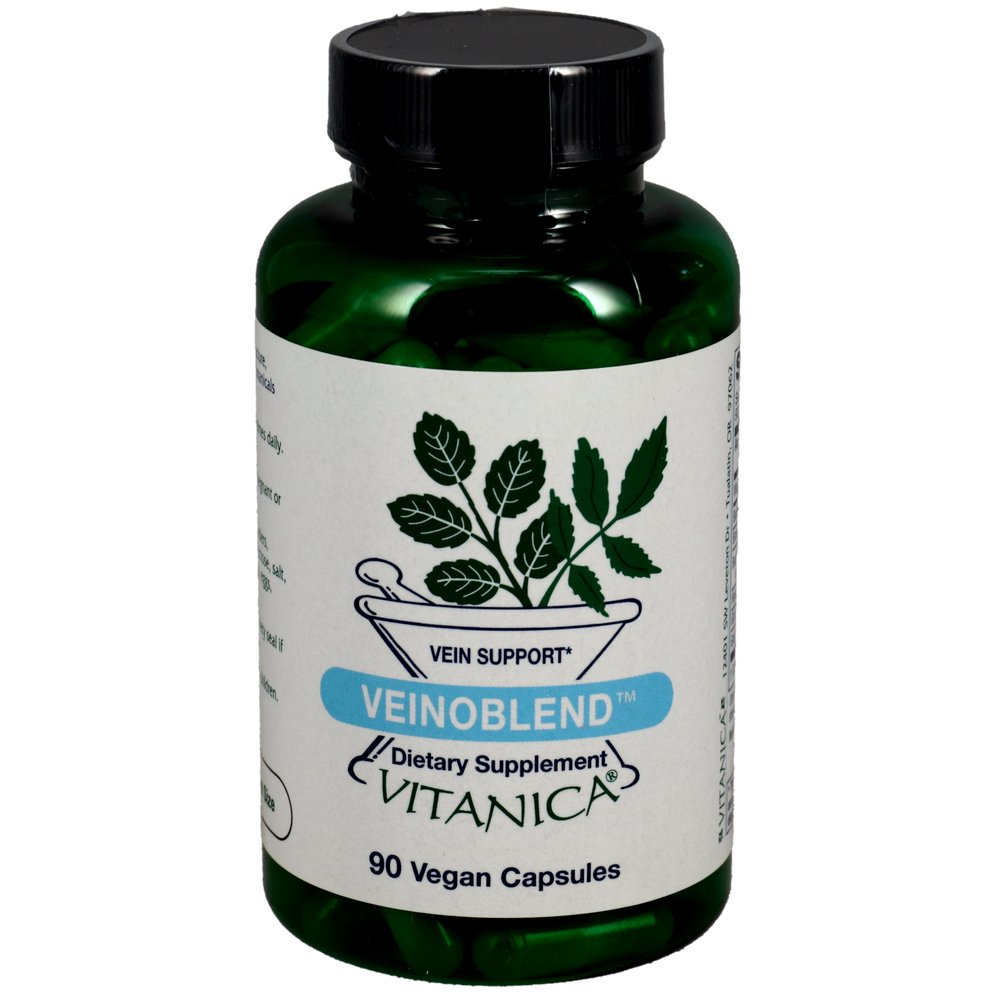 SKU: VTC-01090
Veinoblend 90c is available by Vitanica.

Scientific research on the ingredients in this formula demonstrate their ability to enhance the connective tissue of the vessels, reduce scarring, improve blood flow, reduce inflammation, stablize capillary integrity, and improve venous tone and function.
Suitable for Vegetarians
One (1) capsule, three (3) times daily.
Serving Size: 1 Capsule
Vitamin C ...250mg
(as calcium ascorbate, buffered)
Bioflavonoids (from citrus) ...250mg
Bromelain ...100mg
Butcheris Broom extract ...100mg
(10% ruscogienim) (Ruscus aculeatus)
Horse chestnut extract ...100mg
(aescin 20%) (Aesculus hippocastanum)
Gotu kola extract ...40mg
(10% centella triterpenes) (Centella asiatica)
Grape seed extract ...20mg
(95% proanthocyanidins) (Vitis vinifera)

Other Ingredients: Vegetable capsule (HPMC, water), l-leucine, magnesium stearate.

Does Not Contain - Preservatives, binders, artificial colorings and flavorings, sucrose, glucose, starch, lactose, salt, clorn, wheat, milk derivatives
Keep in a cool, dry place out of reach of children.
If you are pregnant or nursing a baby seek the advice of your health care practitioner before using this product.