Vessel Health Guard
Perque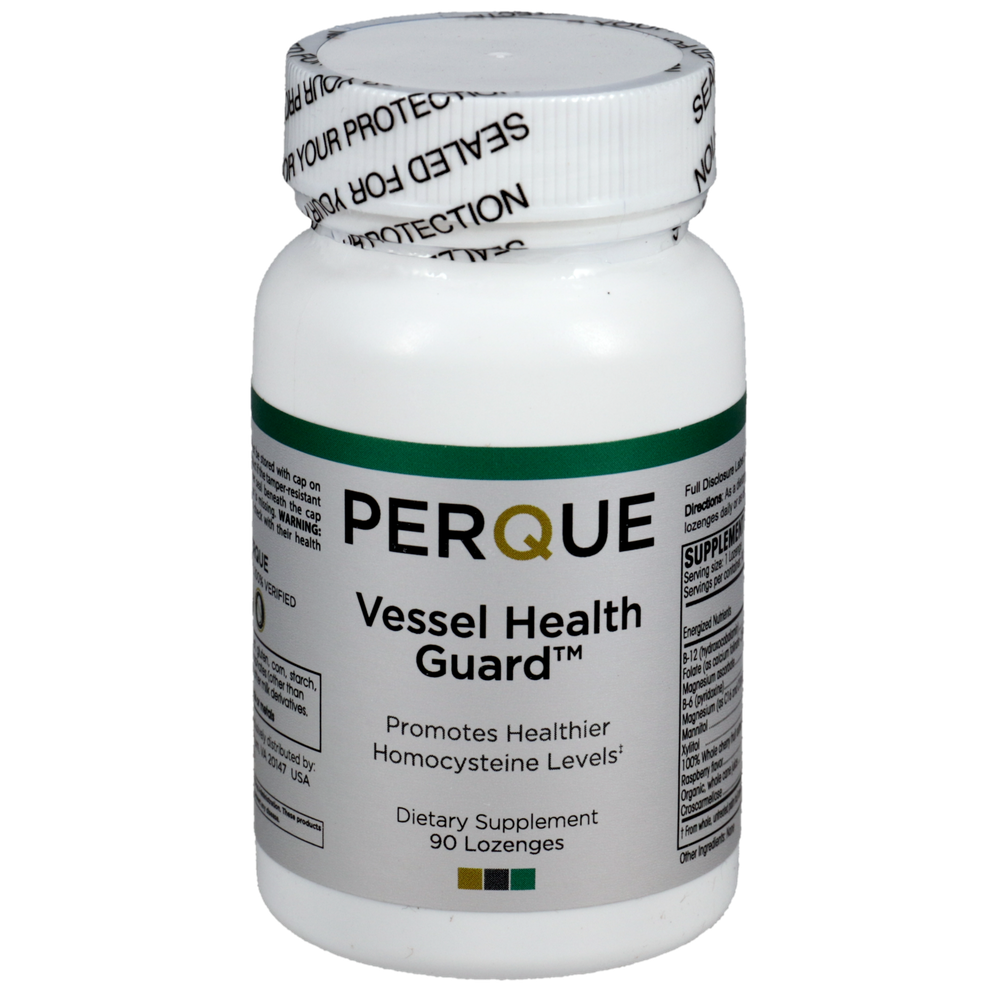 SKU: PER-282
Benefit: Reduces heart attack and stroke risk by up to twenty times.
Take one (1) to six (6) lozenges daily or as directed by your healthcare professional.
Serving Size: One Lozenge

Amount Per Serving
B-12 ... 2mg
(hydroxocobalamin)
Folinate ... 2.5mg
(as calcium folinate)
Magnesium ascorbate ... 50mg
B-6 ... 10mg
(pyridoxine)
Mannitol ... 198mg
Magnesium ... 3mg
(as ascorbate and as C16 and C18 alkyls)
100% Whole cherry fruit extract ... 10mg
Sucanat® ... 5mg
(organic, whole cane juice)
Xylitol ... 20mg
This product does not contain
citrus
MSG
wheat
gluten
corn
starch
soy
yeast
zein
sulfate
phosphates (other than coenzymes)
preservatives
casein
other milk derivatives
GMOs
WARNING
Pregnant and nursing mothers need to check with their health professional before taking supplements.
KEEP OUT OF REACH OF CHILDREN
Must be stored with cap on tightly in a cool, dry place. Do not use product if the tamper-resist shrink band aroung the cap or inner seal beneath the cap appears to have been tampered with or is missing.