Women's Health Probiotic 30c
Greens First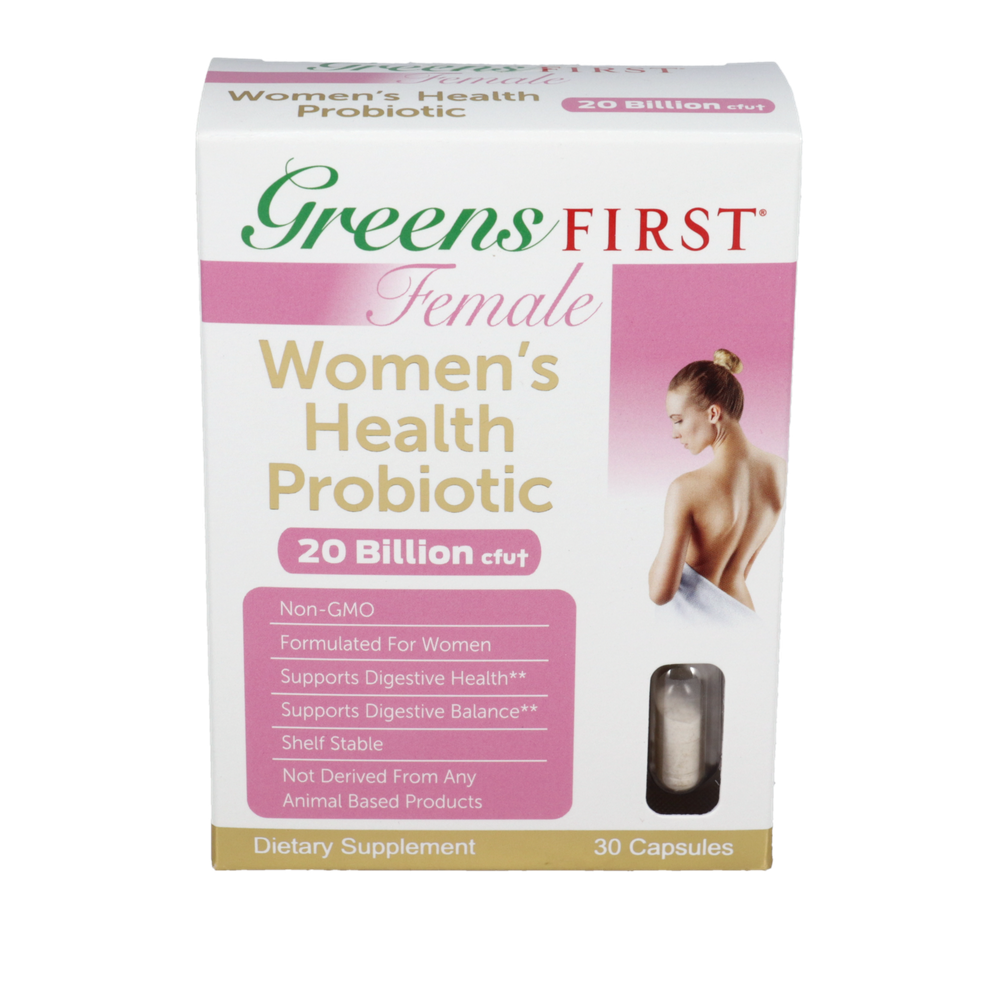 SKU: DFN-GFFWPROB
Women's Health Probiotic
Supplement Facts
Serving Size: 1 Capsule
Amount Per Serving
Sodium: 11 mg
Women's Health Probiotic Blend: 20 Billion cfu*
Lactobacillus Blend: 13.5 Billion cfu*
Lactobacillus Rhamnosus
Lactobacillus Acidophilus
Lactobacillus Reuteri
Lactobacillus Fermentum
Lactobacillus Bulgaricus
Lactobacillus Helveticus
Lactobacillus Brevis
Bifidobacteria Probiotic Blend: 5.5 Billion cfu*
Bifidobacteria Lactis
Bifidobacteria Longum
Bifidobacteria Bifidum
Total Other Probiotics: 1 Billion cfu*
S. Thermophilus
S. Boulardii
Inulin: 100 mg

Other Ingredients: Complex Marine Polysaccharides (Brown Seaweed (Lessonia nigrescens)), Vegetable cellulose (capsule shell), Cellulose, Non-GMO Rice Maltodextrin, Tricalcium phosphate, Sodium chloride, Potassium chloride.

No GMO's, Wheat, Gluten, Milk, Dairy, Eggs, Magnesium Stearate, Soy, Artificial Flavors, Aritifical Colors, Artificial Sweeteners, or Shellfish.

Directions for Use:
Adults take one (1) capsule daily. As a reminder, discuss
the supplements and medications that you take with your
health care providers.

Do not accept if seal is broken.

Keep out of the reach of children.

* at Best By Date as long a s recommended storage conditions are maintained. Refrigeration is not required but may extend shelf life. Store in a cool dry place at 72°F (22°C) or below.