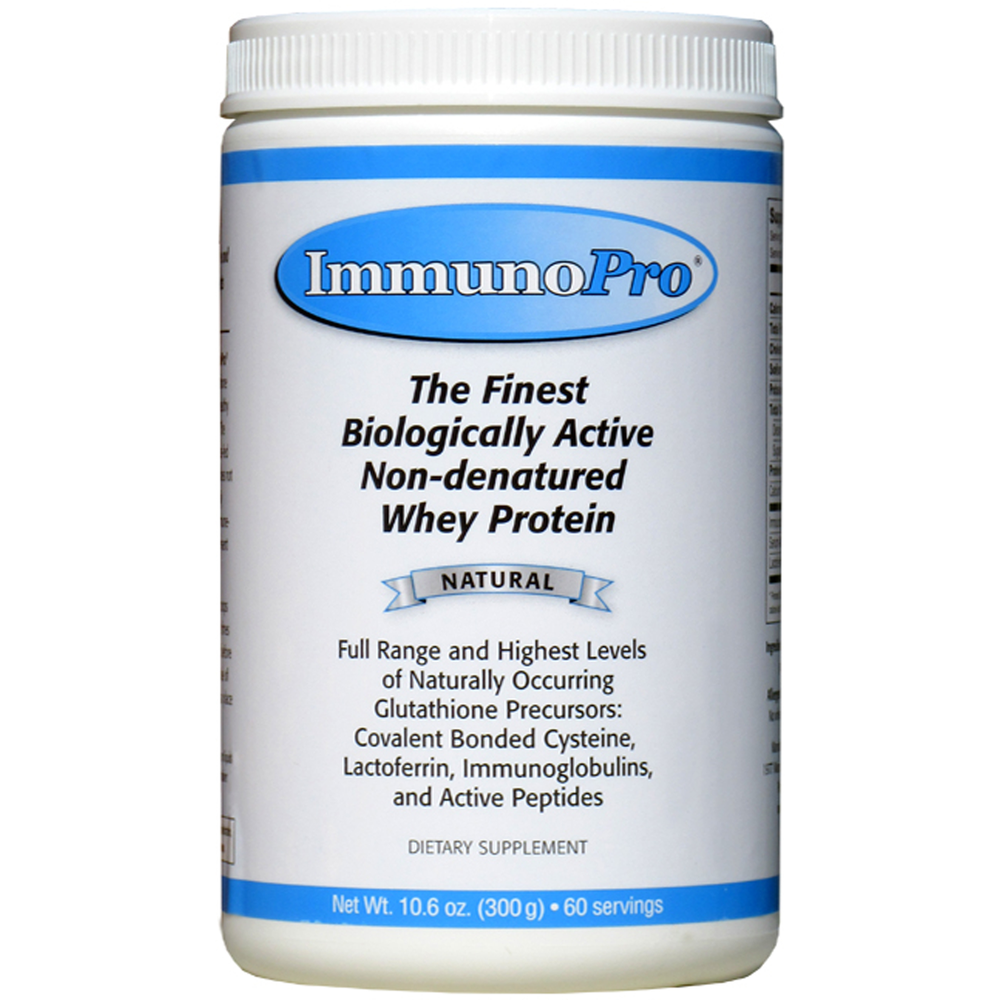 SKU: WWM-IMMUNOPRORX
Pure, non-denatured whey protein that provides a full range of the fragile immune-modulating components naturally present in fresh raw milk.*
Supports glutathione production, and may enhance energy levels*
Non-denatured whey protein with a full range of immune-modulating components*
Produced from milk that is hormone treatment-free and sourced from grass-fed cows that graze in pesticide-free, chemical-free pastures
Highly concentrated and cost effective
DIRECTION: Shake, stir or lightly blend one (1) or more scoops into water, milk or dairy substitute. Consume 1 or more times daily, preferably on an empty stomach. Wait 15 minutes before eating. Drinking slowly is recommended. The initial uptake of the native protein peptides is in the mouth.and chew anytime.
As an alternative, one may place a small amount of the powder directly in the mouth, 1/2 teaspoon, as often as desired and chew slowly.
Serving Size: 1 Scoop (5 grams)
Amount Per Serving
Calories ...20
Total Fat ...0.3g
Cholesterol ...5mg
Sodium ...10mg
Potassium ...30mg
Total Carbohydrate ...0.3g
Dietary Fiber ...0g
Sugars ...0g**
Protein ...4g
Calcium ...20mg
Immunoglobulins*** ....645mg**
Lactoferrin*** ....170mg**
*** Naturally occurring; therefore amount may vary
** Daily Value not established
* Percent Daily Values are based on a 2000 calorie diet
INGREDIENT: Proprietary Native Whey Protein Concentrate
Supplemental Facts:
WELL WISDOM™
Immune Enhancing Proteins
Wellwisdom, LLC
P.O. Box 191047
San Diego, CA 92159
Produced at a GMP facility
CAUTION: Consult your healthcare practitioner before using this product if you are pregnant, nursing or under medical supervision.
NOTE: To prevent protein denaturation, do not mix with acidic fruit juices or liquids above room temperature. A sweetener may be added for flavor. Keep container closed. Store in a cool, dry place. Serving scoop enclosed in jar. Suitable for pets.