Probioplex® Intensive Care - Powder
Metagenics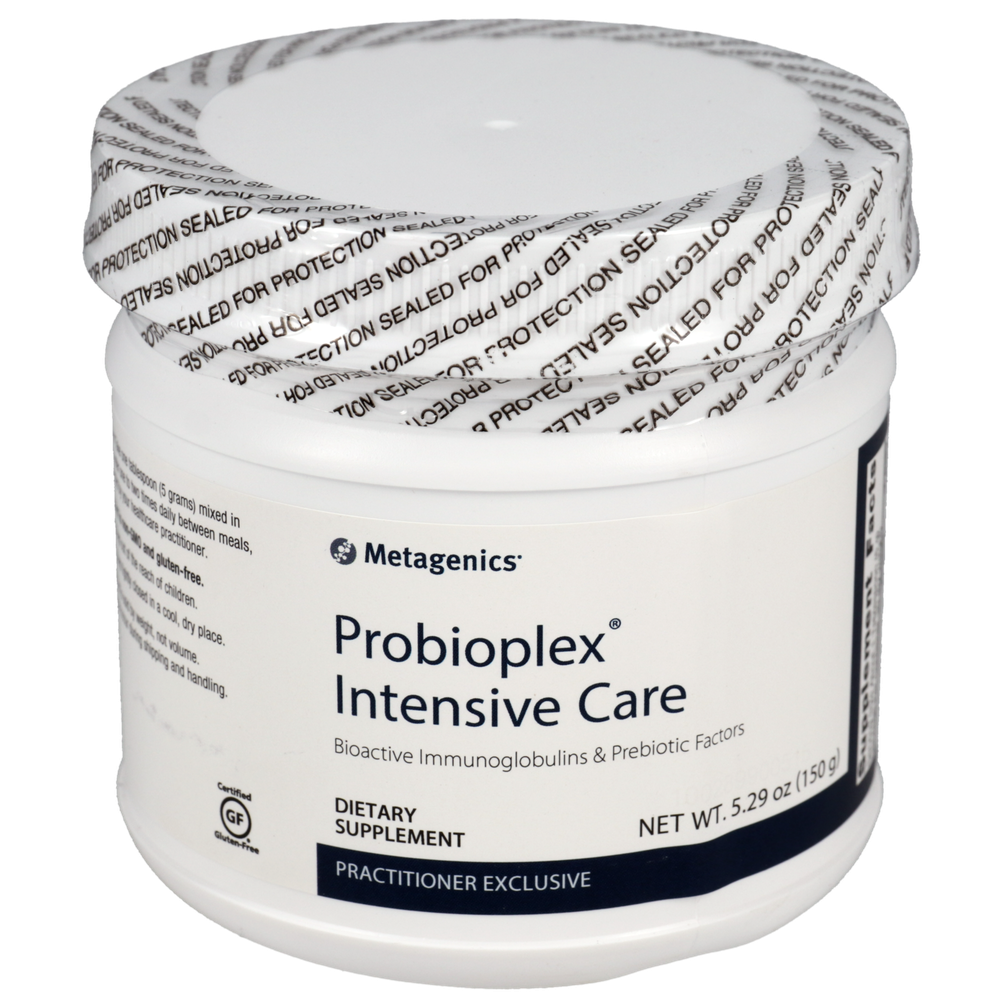 SKU: MET-PR023
Probioplex® Intensive Care
is an innovative formula produced by a temperature/pH controlled micro-filtration process that yields biologically active immunoglobulins. These immunoglobulins support healthy intestinal immune activity. In addition, Probioplex Intensive Care supplies lactoferrin and lactoperoxidase, proteins that support intestinal health and friendly bacteria such as lactobacilli and bifidobacteria.*

Suggested Use:
Take one tablespoon (5 grams) mixed in unchilled water one to two times daily between meals, or as directed by your healthcare practitioner.
Serving size: 1 Tablespoon (5 g) Powder
Amount Per Serving
Calories ... 10
Cholesterol … 5 mg
Total Carbohydrate … 2 g*
Dietary Fiber … 2 g *
Protein ... 2 g
Iodine … 75 mcg
Sodium … 5 mg
Whey Protein Concentrate … 2.9 g**
(containing immunoglobulins)
Lactoferrin … 80 mg**
Lactoperoxidase … 20 mg**


Other Ingredients: Whey protein concentrate [whey protein concentrate (milk), lecithin (soy)], microcrystalline cellulose, fructooligosaccharides (FOS), croscarmellose sodium, magnesium stearate (vegetable), silica, lactoferrin (milk), lactoperoxidase (milk), potassium iodide, and coating (hypromellose, medium-chain triglycerides, and hydroxypropylcellulose).
Contains: Milk and soy.



This product is non-GMO and gluten-free.

**Percent Daily Values are based on a 2,000 calorie diet.
***Daily Value not established.


Caution: Keep out of the reach of children.

Storage: Keep tightly closed in a cool, dry place.

This product is sold by weight, not volume. Settling may occur during shipping and handling.