Mito Guard 100 Plus
Perque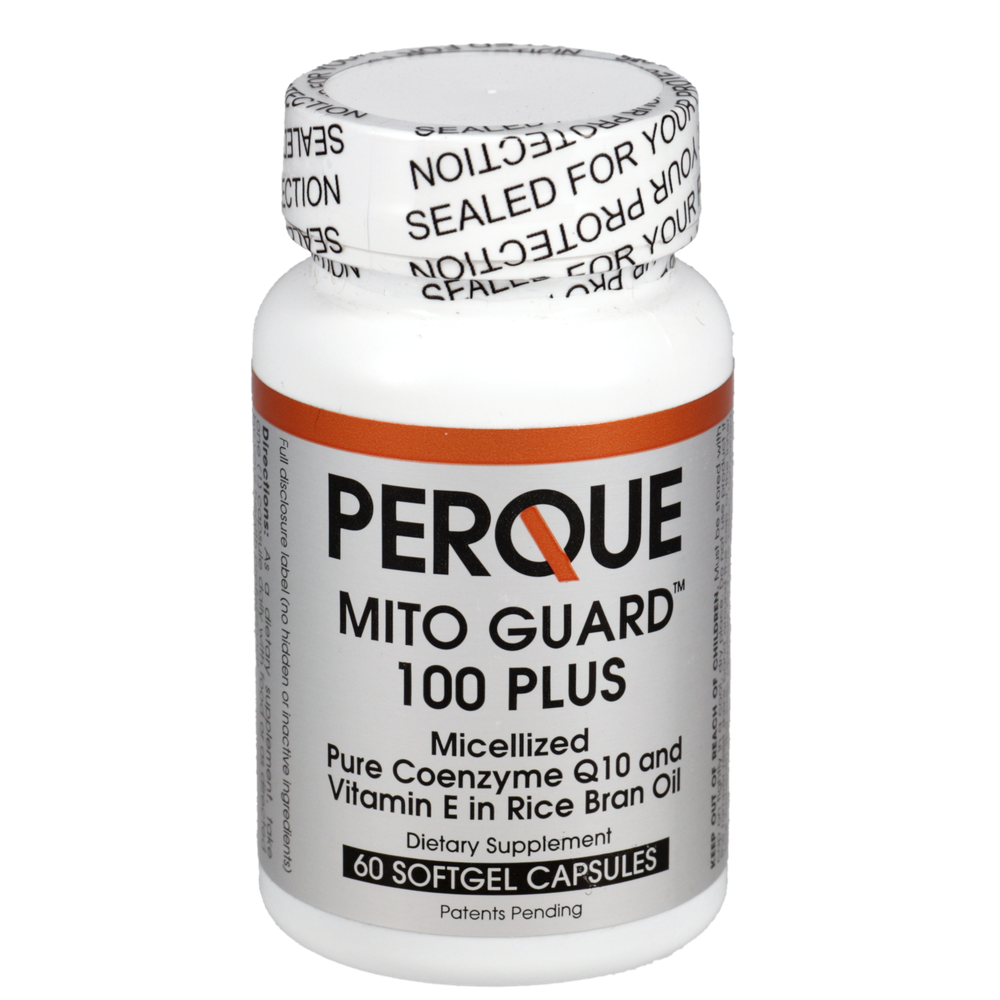 SKU: PER-166
Benefit: Reduces inflammation and is essential for healthier heart function.
PERQUE Mito Guard 100 Plus provides CoQ10 in the most efficiently energized, micellized (dispersed into tiny droplets that are most easily assimilated by the body) form available.*
Coenzyme Q10 (CoQ10) is present in every cells mitochondria. It is a vital component of energy production. CoQ10 is not considered a vitamin because it is manufactured in the body from precursors of cholesterol synthesis. However, the body is often not able to manufacture enough of this important nutrient due to toxin build-up or dietary lack of essential nutrients.
As a dietary supplement, take one (1) capsule daily with food or as directed by your health professional
Serving Size: One Softgel
Amount Per Serving
Vitamin A ... 1380 mcg RAE
(beta carotene)(from pure palm fruit carotenoid oil)
Vitamins E ... 67mg
(from mixed natural tocopherols)
Pure Coenzyme Q10 ... 100mg
(soluble ubiquinone)
Rice bran oil ... 184mg
Gamma oryzanol ... 2, 208mcg
Kosher gelatin ... 118mg
Glycerine ... 54mg
(vegetable)
Beeswax ... 20mg


WARNING
Pregnant and nursing mothers need to check with their health professional before taking supplements.
KEEP OUT OF REACH OF CHILDREN
Must be stored with cap on tightly in a cool, dry place. Do not use product if the tamper-resist shrink band aroung the cap or inner seal beneath the cap appears to have been tampered with or is missing.