Reacted Multimin
Ortho Molecular Products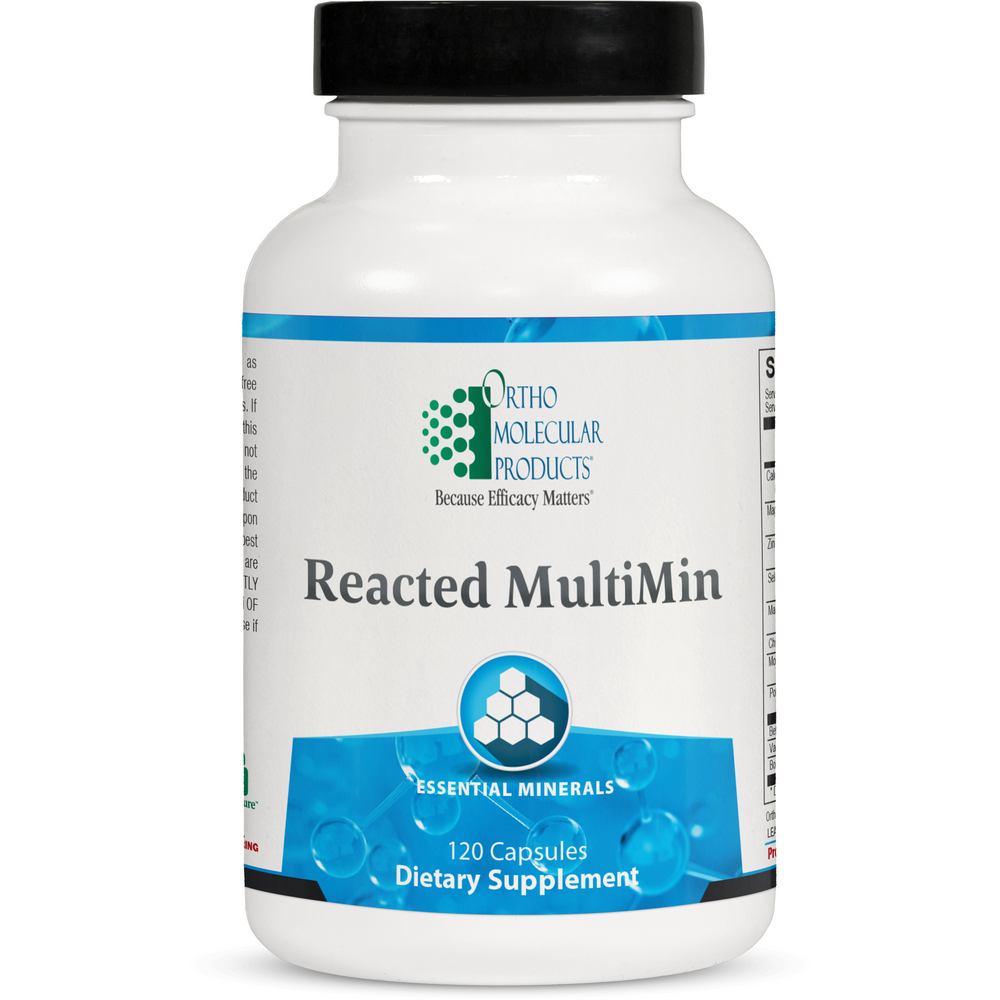 SKU: OHM-249120
Reacted MultiMin
Reacted MultiMin includes broad-spectrum mineral support for a variety of protocols.
4 capsules in divided doses per day or as recommended by your health care professional.
Serving Size: 4 Capsules
Amount Per Serving
Calcium
(as TRAACS® Calcium Bisglycinate Chelate)
300 mg
Magnesium (as DiMagnesium Malate,
TRAACS® Magnesium Lysinate Glycinate Chelate)
150 mg
Zinc
(as TRAACS® Zinc Bisglycinate Chelate)
25 mg
Selenium
(as Selenium Glycinate Complex)
190 mcg
Manganese (as TRAACS® Manganese
Bisglycinate Chelate)
5 mg
Chromium (as O-polynicotinate)
190 mcg
Molybdenum (as TRAACS®
Molybdenum Glycinate Chelate)
45 mcg
Potassium
(as Potassium Glycinate Complex)
90 mg
Betaine Hydrochloride USP
45 mg
Vanadyl Sulfate Hydrate
3 mg
Boron (as BororganicTM Glycine)
45 mcg
Other Ingredients
Natural Vegetable Capsules, Microcrystalline Cellulose, Magnesium Stearate, Stearic Acid, and Silicon Dioxide.

Does Not Contain
Gluten, yeast, artificial colors and flavors.
If you are pregnant or nursing, consult your physician before taking this product.